Lois Smith made her big screen debut in 1955 as Anne in "East of Eden" opposite James Dean and Burl Ives. She is the last living actor from the film which was one of Elia Kazan's best films. She has at least 128 film and television credits to her name, but in all likelihood, you've never heard of her. She has been in several significant films including "Five Easy Pieces", "Foxes", "Fatal Attraction", "Midnight Run", "Fried Green Tomatoes", "The Pledge", and even Steven Spielberg's "Minority Report".
She is no stranger to science fiction and apparently little known director Michael Almereydra figured she would be perfect in this screen adaptation of Jordan Harrison's play "Marjorie Prime". If the title borrows a bit from one of the Autobots from "Transformers", that's about all it has in common.
This is a deeply contemplative film about aging, dying, and coping with death in the future. It takes elements of Spike Jonze's "Her", "Bicentennial Man", "AI", "Sophie's Choice" and probably a few other stories about coping with the losss of a loved one. This time, none of the characters are exactly loved by the relatives but are kept alive my artificial intelligence holograms so that those relatives can cope with loss by re-imaging them at a particular age.
Lois is Marjorie, who is in her eighties with some sort of dementia. Her daughter Tess (Geena Davis) and son-in-law Jon (Tim Robbins) have rpovided her with a holographic arteficial intelligence version of her late husband [in his 40s] Walter (Jon Hamm) to keep her company. The ai Walter is programmed with the history of Walter and the family life; the programming was done by Jon with tweeking by Marjorie herself. She can remember the distant past quite clearly.
But what comes out during Marjorie's discussions with ai Walter is the contention between she and Tess, a constant contention that Tess never understood. Tess seems resentful of the fact that Marjorie didn't seem to hold her in high esteem. By the same token, Marjorie isn't comfortable with the way Tess treats her - with all the medications.
Jon just wants everyone to get along and seems to be plugging in and removing portions of the history to help keep the peace. However, as is the case with all old people, Marjorie dies so Jon winds up making a ai version of her for Tess, who really didn't handle Marjorie's death well because she always felt slighted. Of course, Jon programs ai Marjorie based on everything he knew about her - adding and subtracting things he thinks might not work.
This is the ultimate artificial intelligence pop-quiz. And, there are moments you get lost differentiating between the real and the digital versions. But what is amazing is how Smith flows from her living self to her digitized version. The performance is amazing as are the performances by Robbins, Davis and a very robotic Hamm.
If there is one weakness in the film it's the very, very basic cinematography.. not bad, but the camera shots are very basic and lack intimacy and creativity.
"Marjorie Prime" is an amazing story with strong performances by a very good group of veteran actors - most notably Lois Smith. Easily one of the most profound sci-fi films relating to the human condition of coping with aging. -- GEOFF BURTON
<![if !supportEmptyParas]> <![endif]>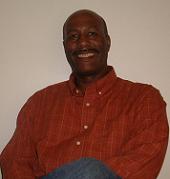 GEOFF BURTON